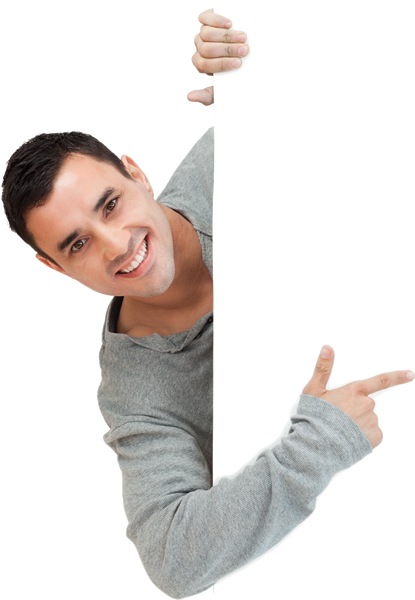 Alfa Manpower Consultancy LLP in India and Bangladesh

n a rapidly changing world, within the framework of an ambitious vision which reflects Economic growth in the leading countries, taken companies to race towards expanding their investment projects in various sectors, rose the need for the labour market desperately, increasing the demands for qualified manpower recruitment This poses many challenges in expanding the scope of risks by falling Recruiting unqualified workforce from inappropriate sources, therefore significant to recruit human resources with the highest class of quality and proficiency for successful companies from best recruitment agencies in India and best recruitment agencies in Bangladesh.
The foundation of Alfa Manpower Consultancy LLP came to embody our vision in modern horizons of recruitment, keeping pace with the latest developments in economic areas and business sectors, putting appropriate strategies to empower client positions in GCC & Middle East regions, Alfa Manpower is one of the leading & prominent overseas recruitment Agencies in India and Bangladesh & south Asia with an Arabian vision, HQ based in India .
Alfa Manpower recruitment company was founded in the early nineties and has expanded its branches and wide relation and reputation throughout India and the region, managed to gain the full confidence and satisfaction of its clients in the Gulf and Middle East region through the provision of sourcing large groups of highly qualified Manpower in a record period of mobilization at the lowest cost ever.
Alfa Manpower provides end-to-end integrated manpower recruitment solutions for business sectors to source & recruit well-trained, highly qualified, unskilled , semi-skilled, skilled Manpower, regular Labours and housekeeping cleaners from India, Bangladesh and Nepal of vast categories and specializations for various sectors and industries Alfa Manpower Consultancy LLP is an incorporated company duly accredited by the Government of India Ministry Of External Affairs MEA. It is a symbol of excellence, had gained accreditation and many awards and certificates, notably ISO 9001:2015 and it is recognized by the Embassy and Consulate of Saudi Arabia. As a vibrant and sustainable company, we have chosen specialized staff & work team, especially in the Customer care department to receive your reviews and suggestions and provide suitable solutions 24/7. in order to gain excellence and leadership in the recruitment fields, Alfa Manpower has collaborated with highly qualified staff and experts in both training and recruitment from different industries and sectors .
In our pursuit of not only success but also excellency, Alfa Manpower which gained its fame and reputation through its clients' deep trust, has provided its clients with the best-integrated manpower recruitment solutions services meeting their prospects and labour markets Your collaboration with us will avail you the privilege of gaining a lot of services in the field of recruitment along with the advantage of representing your company in job fairs of recruitment events & fairs in India and South Asia. Besides, it leads Alfa Manpower to be an integral part of your company's HR Department to achieve a strategic partnership.
0
+
Successful Recruitments
0
+
Years in the field of recruitment
0
+
Work team at your service Chairman's Message of the Recruitment Agency in India and Bangladesh
It is my pleasure and honour to welcome everyone through our website, which is our direct official channel and platform to connect with our valued clients and success partners to ensure access to the full privileges of our unique recruitment services and empower and enhance our client's position in their region Alfa Manpower is one of the leading & prominent overseas recruitment agency in India and Bangladesh & south Asia with an Arabic vision. Since our inception, We at Alfa Manpower pour all of our expertise into & develop our capabilities and keep pace with the rapid and changing developments in the economic areas of recruitment in the GCC and Middle East markets. so we gained wide experience in the recruitment industry and built a wide reputation We always strive to deliver the best to clients, We abide by pledge commitment and ensure transparency for completing the course of success despite the ongoing challenges and changes in rules and regulations of the Ministry of Labour and External Affairs of India and the countries of South Asia what facing us, but we always focus on everything that works for your prospective clients and our current success partners. since our priority is concentrated on our commitment to our clients and partners we have dedicated a special client care key-account team to coordinate and submit daily and weekly reports and deliver solutions and listen to your views and suggestions 24/7 We present below E-mail and phone number for suggestions rawad@alfamanpower.com 912249439800
Our Sectors
Alfa Manpower is a leading company in many sectors in India. We have been able to take the lead in the recruitment industry at the forefront and other sectors such as construction, medical tourism and employee healthcare examination, Finally, we have been able to take the lead in the field of manpower testing & evaluation professionally and technically.
Manpower Medical Examination
Manpower Trade Test / Technicians evaluation service
Our Vision
Today's success achievement and leadership didn't occur in a vacuum, it required a long effort and years of hard work day and night. We strive to be always the first choice company in the field of manpower recruitment of Indian, Bengali, Nepalese and South Asian countries and to be the first trustworthy company for our clients in Saudi Arabia, the Gulf region and the Middle East.
Our Mission
Alfa Manpower was founded based on a strong belief in the necessity to bring the recruitment service to the largest and the best level and provide human resource competencies to Gulf Middle East regions, As a contribution to getting employers to succeed and individual employees recruited, positively reflecting on the host and sources countries, From that standpoint, we have focused our efforts on strengthening the position of clients with the principle of bringing in the right man in the right place.
Our Team
Alfa Manpower's Team is one of the best task forces in India. All recruiter team members have excellent experience in all HR recruitment tasks and not just recruitment. This is in addition to the diversity of the team's experience in the fields of various business sectors such as construction, trading, education, consulting & hospitality, etc. So, thus this has delivered a capable team to analyze and understand the requirements of our clients in any sector especially the 24/7 customer care team that has been assigned.
Fundamental principles of our business
As the fundamental best principles contribute to the success of the business, which also contributes to the success of the companies as an entity, we had set up Business fundamental Principles that we follow at Alfa Manpower, i.e. we make strong SOP & plans that help us implementing our goals and that also help us to reach our looking forward, some of the most important Business fundamental Principles as below:
We have not lost sight of the development of the community and supplying all its needs of manpower and human resource

We follow the collective work that we committed to Since our inception at Alfa Manpower.

We facilitate our team with all information and requirements to carry out the assigned task and dedicatedly abide by all our agreements and commitments with clients it is honourable on our chest, and will not be abandoned.

We accept criticism, we seek to develop ourselves, and error handling.

We communicate with our clients after the sale to get their suggestions and try to implement the proposal
Our Values
Although we have developed an effective strategy on which we operate at Alfa Manpower and Recruitment process, we have not lost sight of the core values that contribute to the upgrading of clients in various business sectors, which contributes to its sustainability success and acquiring more prospects clients to our success partners, our core values have been as follows:
Initiative in meeting clients' requirements and even expectations, based on strategic partnerships

building a good reputation among clients through strong relationships based on trust and interest.

Provide maximum amenities to employees in all departments of the company cause of belief in their abilities and capabilities .

Provide well-trained human resources meeting the needs of the community & companies as per today's labour market .

Honesty and transparency in all our cooperation with all clients in the Gulf and the Middle East.

We provide well hospitality for all our clients when delegations visit India or South Asia for the purpose of bulk interviews and hiring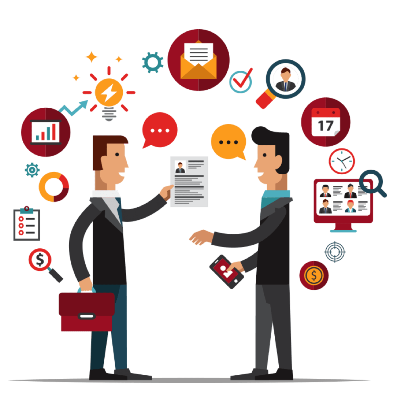 Our Objectives
We committed towards our valued clients all the commitments and pledges. Besides, offering the best manpower with the highest standards and class of excellence before we deliver them into the labour market. addition to that providing innovative solutions and labour welfare for all matters occur, we have set goals to follow on the path to success:
catering to private and public business sectors with human resources.
Ensuring all candidates we provide are well-trained and ready for labour market subjects for technical tests and evaluation.
Ensuring all candidates we provide are medically and physically fit subjects for examination in authorized medical centres by employers country in the source country .
Upskilling the expatriate workforce so that their capabilities are meeting with the requirements of the labour market .
Promote the success of private companies, establishments and the government sectors with the vast efficiency and technical skills of expatriate candidates .
provide orientation program Pre Departure Orientation Training ( PDOT ) for the candidates before travelling & mobilization to clarify the new working environment and client policies .
Contribute to the satisfaction of the Gulf region and the Middle East with a potential workforce .
vaccinate all workers before their travel to the employer's country and limit the spread of any pandemic such as Covid-19